Jenelle Knox
Real Estate Agent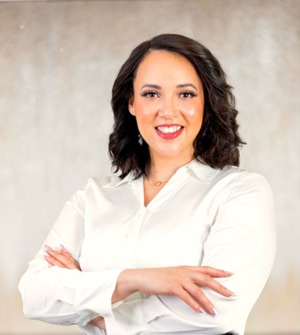 Meet Jenelle Knox, a real estate agent with a passion for helping others and a drive for success. Before entering the world of real estate, Jenelle worked as a Registered Massage Therapist, a career that gave her the flexibility to schedule around her children's needs and allowed her to assist people through physical therapy.
However, the endless possibilities and challenges of real estate drew Jenelle in, and she knew this was the career for her. She enjoys the ever-changing landscape of the industry and is eager to explore all the different avenues it has to offer.
Jenelle's journey led her to Michelle Fraser's team, where she knew immediately that the culture and energy were a perfect match for her. She brings her resilience and constant optimism to every situation, always looking for the positive even in the toughest of circumstances.
As a single mother of two boys, Jenelle understands the importance of finding balance in life and how difficult it can be to navigate the changing phases of parenthood. She dedicates much of her spare time to supporting her boys' basketball commitments, finding joy in watching them play.
With her dedication to helping others and her unwavering positivity, Jenelle Knox is the real estate agent you want on your side. Contact her today to start your real estate journey.