Marie Tugwell
Real Estate Agent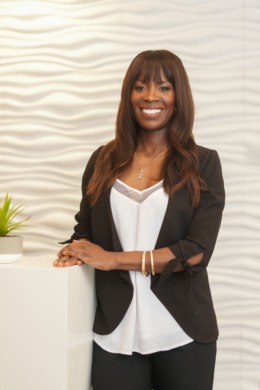 Marie Tugwell's journey into real estate was a natural evolution from her previous career dedicated to helping children and families as a social worker. After numerous years in this noble profession, Marie found that her passion had begun to wane, and a deep longing to serve others in a different capacity emerged within her heart. Realizing the immense impact she could make by guiding individuals and families through the intricate process of buying or selling their homes, she embarked on a new path filled with boundless opportunities.
Her unyielding desire to go above and beyond for her clients led Marie to join the esteemed Michelle Fraser Team. However, it was not merely Michelle's accolades that drew Marie to the team; it was the unparalleled guidance and coaching she offered, which Marie believed would propel her to new heights in her real estate career. By aligning herself with an industry leader, Marie knew she could expand her horizons and serve a more significant number of clients with the utmost professionalism and expertise.
What sets Marie apart in the industry is her innate ability to connect with people on a profound level. With a warm and approachable demeanour, she effortlessly puts clients at ease, fostering an environment of trust and open communication. Marie understands that buying or selling a home is not merely a financial transaction but a profoundly personal and emotional journey. Therefore, she takes the time to listen intently to her client's needs, concerns, and aspirations, ensuring that their best interests are always at the forefront. Her genuine care for her clients is evident in her unwavering commitment to never push someone into a decision that does not align with their true desires or serve their needs.
Beyond her professional pursuits, Marie finds solace and joy in her roles as a wife and a mother of two wonderful children. Her family keeps her busy, with most of her time spent cheering her kids on in hockey arenas and other sporting events. In addition, they share a deep appreciation for nature, often embarking on adventures along scenic trails or relaxing near the waterfront.
For Marie, maintaining a healthy and balanced lifestyle is essential, and she finds fulfillment in staying active and working out.
In Marie Tugwell, you will find a real estate agent and a compassionate and dedicated professional who understands the emotional significance of finding a place to call home. Her journey from social work to real estate is a testament to her unwavering commitment to serving others and positively impacting their lives. With Marie by your side, you can be assured of a seamless and fulfilling real estate experience where your needs and dreams are cherished and prioritized above all else.
Marie's heartfelt quote encapsulates her approach to life and real estate: "I believe in the power of genuine connections and the transformative impact of finding one's dream home. By truly understanding my client's needs and guiding them with unwavering dedication, I strive to create a lasting positive impact in their lives."