Nicholas Reid
Real Estate Agent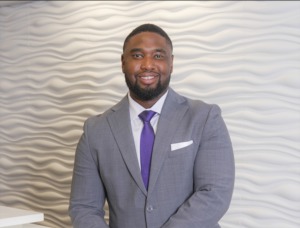 Before immersing himself in the world of real estate, Nicholas played a pivotal role in operating and managing a family investment company, specializing in renovations and property management. This rich background cultivated not only a keen understanding of properties but also a desire to diversify and explore the dynamic field of real estate more deeply.
Drawn to the Michelle Fraser Team for its outstanding experience, expertise, and recognized brand, Nicholas knew it was the perfect home for his expansive skill set and ambitious nature. Leveraging his deep roots in investment properties, as well as multi-family and off-market deals, he brings a fresh and distinct perspective to the team, enhancing our portfolio with unparalleled insight into unique real estate opportunities.
Aside from his professional prowess, Nicholas wears the proud badge of an ex-athlete, a journey that has instilled in him determination, a team spirit, and a drive for success. This passion for sports transitions seamlessly into his real estate ethos, shaping a dedicated agent who understands the value of persistence and hard work.
As someone who firmly believes in "Turning houses into homes, one key at a time," Nicholas ensures every client he works with finds not just a house, but a place that they can truly call home, a space that reflects their dreams and suits their lifestyle.
Welcoming, diligent, and constantly motivated to offer only the best to his clients, Nicholas epitomizes the ideal real estate agent. His extensive knowledge paired with a genuine passion for real estate positions him as a trusted advisor in your home buying journey.
Experience the joy of finding your perfect haven with Nicholas, a professional ready to turn your real estate dreams into reality with a seamless, enjoyable, and personal touch that respects your unique needs and aspirations. Trust in Nicholas to guide you home with an unwavering commitment to your satisfaction. Let's build your dream, one key turn at a time.