Parmida Barezpour
Real Estate Agent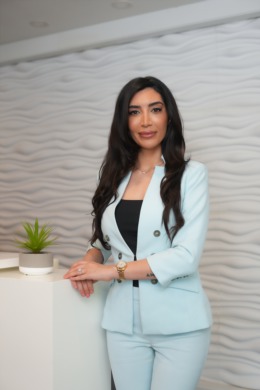 Parmida Barezpour's inspiring journey in real estate began with her first investment property in her early twenties, fueled by a relentless work ethic and a burning passion for success. Sacrificing luxuries and doubling down on work, Parmida turned her dreams into reality with a bit of help from a remarkable realtor who provided the extra push she needed.
Today, Parmida brings a wealth of experience, having participated in building projects, renovations, staging homes, and interior design ventures. She discovers fresh excitement and opportunity in the real estate industry daily.
What truly sets Parmida apart is her unwavering commitment to building trust with her clients and always looking out for their best interests. Whether it's their first home or a third investment property, Parmida is there to create a blueprint and crunch the numbers for their future. Her dedication knows no bounds.
As a proud member of The Michelle Fraser Team, Parmida aligns herself with professionals who share her commitment to excellence and client satisfaction. Together, they form a powerhouse that leaves no stone unturned in their quest for exceptional results.
Parmida draws strength from her loving family, who has been her constant inspiration and support throughout her journey. They fuel her drive to reach new heights in her career and positively impact the lives of those she serves.
Parmida's mantra, "Success is not just about achieving your goals, but also about helping others achieve theirs," encapsulates her unwavering dedication to her clients, her passion for the real estate industry, and her relentless pursuit of excellence.