Robin Islam
Real Estate Agent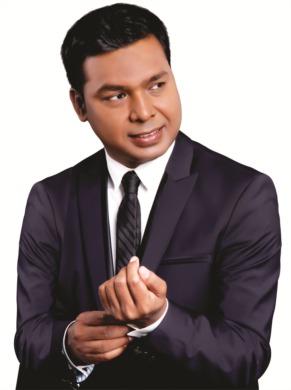 Before embarking on a successful career in real estate, Robin Islam had already established a reputation for himself as a diligent and motivated individual. His journey began with a diverse background as he explored various industries and honed his skills. However, his unwavering motivation to make a difference in people's lives ultimately led him to the realm of real estate.
Driven by a deep belief in the philosophy that real estate results from hard work, Robin found solace in the notion that there are no miracles or magic tricks to achieve success in this industry. Instead, he firmly believes that exceptional results will naturally follow by consistently delivering outstanding service and putting in the effort.
When considering his options for a real estate team to join, Robin was drawn to the Michelle Fraser Team. The team's core values, aligned with his own, resonated deeply with him. In addition, their unwavering commitment to professionalism, integrity, and client satisfaction mirrored Robin's beliefs, making it a perfect fit.
As an individual and an invaluable member of the Michelle Fraser Team, Robin's unique properties make him stand out in the competitive real estate industry. His ability to guide clients with the precision and care of a trusted doctor or lawyer sets him apart. Robin understands the weight of the responsibility of assisting clients in one of life's most significant decisions, and he approaches his duty with unwavering confidence.
Beyond his professional endeavours, Robin cherishes his role as a husband and father. Supported by a loving and dedicated wife, he finds inspiration and motivation to excel in all aspects of his life. Together, they have raised two remarkable daughters who are thriving in their twenties, a testament to Robin's dedication to nurturing and supporting his loved ones.
What truly sets Robin apart is his relatability. He understands the importance of connecting with people personally, making them feel understood and valued. Robin's clients find comfort and trust in his empathetic nature and genuine desire to help them achieve their real estate goals. His commitment to delivering exceptional service goes beyond transactions; it is rooted in building lasting relationships founded on trust and respect.
In Robin's own words, "Real estate is the result of work. There is no miracle or magic. You do good work, and you get good results." This simple yet powerful mantra encapsulates Robin's unwavering dedication to his clients and craft.
With his commitment to excellence, unique perspective, and genuine care for those he serves, Robin Islam is undoubtedly an exceptional agent who is making a lasting impact in the world of real estate.