Tyler Stewart
Real Estate Agent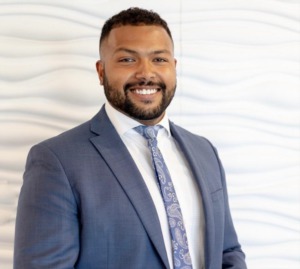 Meet Tyler Stewart, a passionate real estate agent driven by a deep desire to provide real value to people's lives. Before immersing himself in real estate, Tyler worked as a bartender, forging connections with diverse individuals and honing his interpersonal skills.
Motivated by the goal of creating a lasting impact, Tyler joined the Michelle Fraser Team, recognizing the need to surround himself with the best. This team provided him with a blueprint for success and the means to replicate that success independently. What sets Tyler apart is his unwavering attitude, weathering storms, giving his best, and always acting with authenticity.
Beyond his professional endeavours, Tyler cherishes his roles as an uncle, brother, and son. He is grateful for his mother's guidance and holds his family bonds close to his heart.
Tyler's journey resonates with readers, emphasizing the belief that destiny unfolds as it should. His hard work, perseverance, and genuine approach have propelled him toward success. Tyler believes everyone deserves their dream home and is committed to guiding clients with compassion and integrity.
In Tyler's words, "What is meant for you will be for you." With his heartfelt dedication, Tyler Stewart leaves a lasting impact on his clients' lives.