Discover the Magic of Toronto: Your Ultimate Real Estate Guide
Posted by Michelle Fraser on Sunday, November 12, 2023 at 12:00 AM
By Michelle Fraser / November 12, 2023
Comment
Welcome to the bustling metropolis of Toronto, where vibrant neighborhoods, stunning skyscrapers, and a rich cultural tapestry converge to create an unparalleled urban experience.
If you're considering making Toronto your home, or you're looking to invest in the city's booming real estate market, you're in for a treat! Join us on an enchanting journey through the city's real estate landscape and explore the diverse and dynamic neighborhoods that make Toronto a truly magical place to live.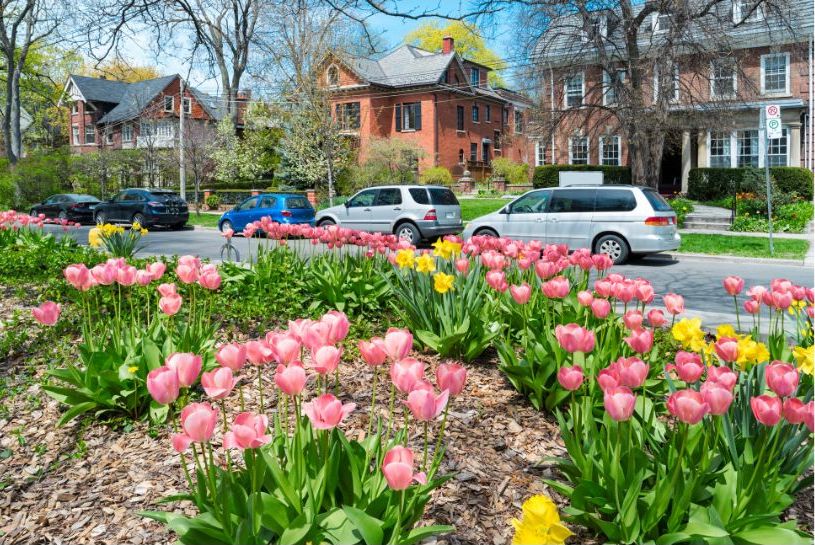 Yorkville: Where Luxury Meets Chic
Imagine strolling through the heart of Yorkville, Toronto's posh and high-end neighborhood. This chic district is home to upscale boutiques, world-class dining, and stunning Victorian architecture. Yorkville is a real estate gem, offering luxury condos and historic townhouses that are coveted by the elite. It's where you'll find the perfect balance between sophistication and style.
The Distillery District: A Historic Escape
Step back in time as you wander through the cobbled streets of the Distillery District. This charming area, known for its beautifully preserved Victorian-era buildings, has been transformed into a hub for arts, culture, and entertainment. Living here means being part of a creative community, surrounded by art galleries, boutique shops, and quaint cafes.
Kensington Market: Toronto's Bohemian Paradise
If you crave a vibrant and eclectic atmosphere, Kensington Market is where you want to be. This multicultural neighborhood boasts colorful houses, street art, and an abundance of vintage stores and local markets. The real estate in Kensington Market is as unique as the neighborhood itself, with cozy Victorian homes and quirky apartments that reflect the area's diverse spirit.
King West: The Epicenter of Entertainment
For those who thrive on nightlife and entertainment, King West is the place to be. Known as the Entertainment District, this neighborhood is a mecca for trendy condos, sleek lofts, and stylish penthouses. With its proximity to theaters, bars, and restaurants, King West is perfect for urbanites who love to be in the center of the action.
Leslieville: The Hip and Happening East End
Nestled in Toronto's east end, Leslieville is a hidden gem with its own distinct character. This family-friendly neighborhood offers a blend of historic homes, trendy condos, and a welcoming community. The charming shops, delectable eateries, and lush parks make it an ideal location for families and young professionals alike.
The Toronto Islands: An Island Paradise
While Toronto is an urban hub, the Toronto Islands offer a unique escape from the city's hustle and bustle. Imagine waking up to serene lakefront views every day. The Islands provide a selection of beachfront properties and cottages, offering the ultimate retreat within the city limits.
The Future of Toronto: Waterfront Revitalization
As Toronto continues to grow, the city's waterfront is undergoing a massive transformation. The revitalization of this area includes contemporary condos, green spaces, and cultural attractions. Investing in waterfront real estate will allow you to be part of Toronto's exciting future and enjoy stunning lake views.
Conclusion
Toronto is a city of endless possibilities, and its real estate market is a reflection of its diversity and dynamism. From upscale luxury living in Yorkville to the artistic vibe of Kensington Market, Toronto has something for everyone. Whether you're seeking a bustling urban lifestyle or a serene escape by the water, Toronto's real estate has it all.
Contact us today to explore your options and take the first step toward making Toronto your magical home. Your dream property in this enchanting city is just a click away. Welcome to Toronto – where the real estate possibilities are as vast as the city itself.