Blast from the Past: Exploring Toronto's Time Capsule Homes!
Posted by Michelle Fraser on Sunday, October 29, 2023 at 7:01:08 AM
By Michelle Fraser / October 29, 2023
Comment
You know what's better than stumbling upon a hidden gem? Stumbling upon a hidden gem that also doubles as a time machine! In Toronto, a city known for its modern marvels and futuristic skyscrapers, there's a secret world of homes frozen in time, and today, I'm your trusty guide through the nostalgic nooks of Toronto's time capsule homes!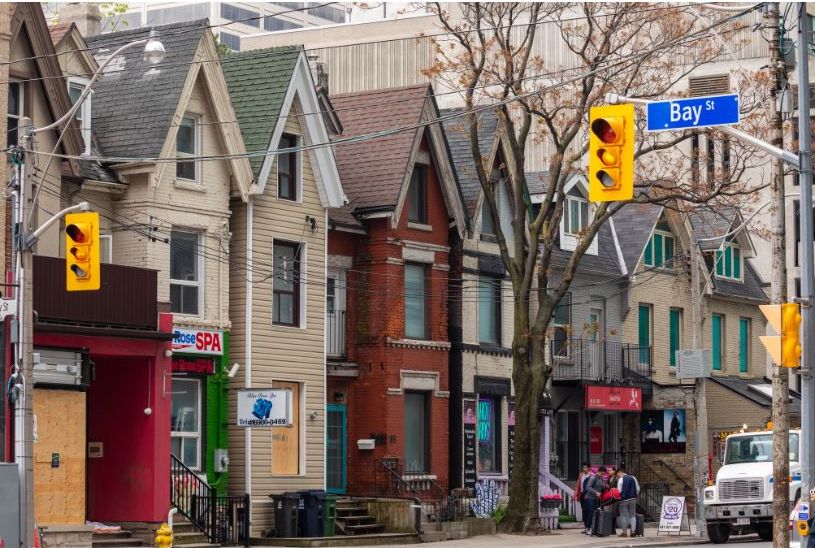 Step into the Time Machine 🕰️
Imagine this: You're walking through the bustling streets of Toronto, surrounded by glass towers, but you suddenly find yourself in a time warp. That's right, we're talking about homes that could teleport you straight to the groovy 60s or funky 70s. Think shag carpets, lava lamps, and avocado-colored appliances – it's like stepping onto the set of your favorite retro movie.
The Kitschy Living Room 📼
First stop, the living room! These time capsule homes boast iconic conversation pits, bean bag chairs, and wood-paneled walls that scream "blast from the past." You'll find yourself curling up in a psychedelic bean bag chair, ready to binge-watch some vintage TV shows on that analog TV set.
Kitchen Time Travel 🥑
Now, let's saunter over to the kitchen. Prepare yourself for a vivid dose of nostalgia. Can you picture an oven straight out of the Brady Bunch era? That's right, it's all about the classic avocado-colored appliances and those funky, futuristic push-button microwaves that we used to call "magic ovens." You'll be whipping up some groovy meals while getting in touch with your inner culinary time traveler.
Cool as a Cucumber Bedrooms 🛌
Our next stop? The bedrooms, of course! Tuck yourself into a waterbed (yes, waterbeds were all the rage), surrounded by vibrant flower-power wallpaper. These rooms are like a cozy, time-travel cocoon where every night feels like a slumber party with your favorite retro pals.
Disco Dens & Rec Rooms 🎶
Onto the rec room – disco balls and lava lamps! These homes often boast funky basements, complete with ping-pong tables and a treasure chest of vinyl records. Crank up the disco tunes and start practicing your dance moves; it's party time!
Conclusion: A Groovy Experience in the 21st Century
Exploring Toronto's time capsule homes isn't just a tour; it's a groovy experience that immerses you in the timeless charm of the past. It's a chance to relive an era where bell-bottoms and mood rings were the coolest things around.
So, the next time you're wandering through Toronto and find yourself craving a blast from the past, keep an eye out for these time-traveling homes. It's like visiting a living, breathing museum of the good ol' days. Until next time, my fellow time travelers, stay groovy! 🌈🚀🏡